This know also, that in the last days perilous times shall come. II Timothy 3:1
I trust and pray that you are well and that all of your family is well! We are in the midst of a pandemic that has interrupted our lives and have changed things as we knew them. In these days, we are challanged to find new ways to minister and continue to get the Gospel out. Please pray for us and pray for our Missionaries, Pastors and Evangelists serving in these days!
Please pray for my Mother (Gary's), as her health is declining. She is in her second battle with Breast Cancer, dealing with severe Rheumatoid Arthritis and Dementia. She continues to need 24/7 care in which Jeanie and I are trying to provide. Pray that the Lord will help us to help her and that he would give us wisdom. Thank you!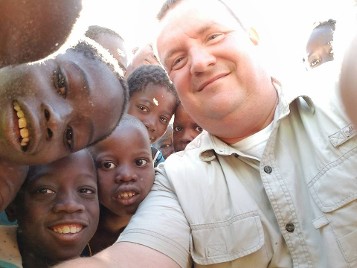 We are truly honored to be serving now with Prayer Baptist Missions International! We are excited what lies ahead as we serve with PBMI! As General Director, our responsibilities are hugh and we will need all the prayers I can get. We want to do the best we can for the Lord in this work! We want to help make PBMI the best Mission Board that it can be! If we can be of any assistance to you, your church or a Missionary in the area of Missions, please let me know! For more information on PBMI, please visit the website: www.prayerbaptistmissions.com
**SUPPORT**
The General Director's Position is NOT a paid position. I am still 100% responsible for my own support. We are currently at about 79% of our needed support. If you currently support our family, there is a new address to send our monthly support to. Please make support payable to PBMI and mark for Crisp family and send to: PBMI PO BOX 160849 Boiling Springs, SC 29316
Thank you for your continued support and prayers!

If we can be a help to you and/or your church, please feel free to contact me at 828-735-1297 of email me at crispg871@yahoo.com
The Crisp Family CD "Here Am I" is available! They are $10.00 in person or $13.00 if you need it shipped. You can pay with PayPal or mail us a check. Our PayPal address is crispg871@yahoo.com (also our email address).Shoot us an email and give us your mailing address and we'll get one out to you asap! Thank you and we hope that the Lord will use this project to be a blessing!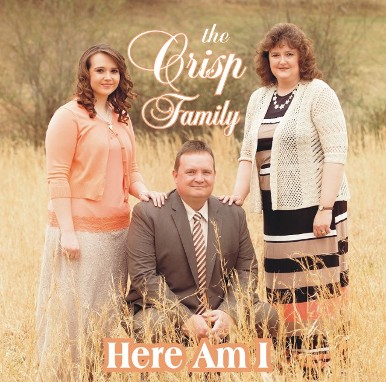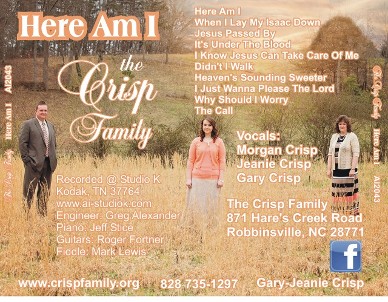 It's hard to believe that it has been over 7 years since we resigned the Pastorate! Check out the Prayer Cards that we have had since we have been with PTM and now Prayer Baptist...
2017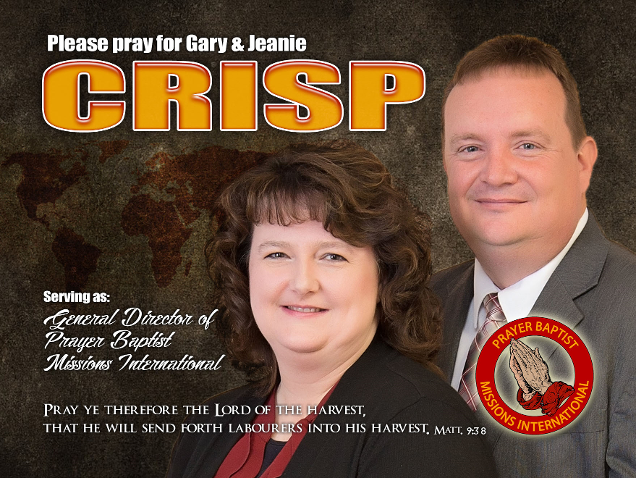 2014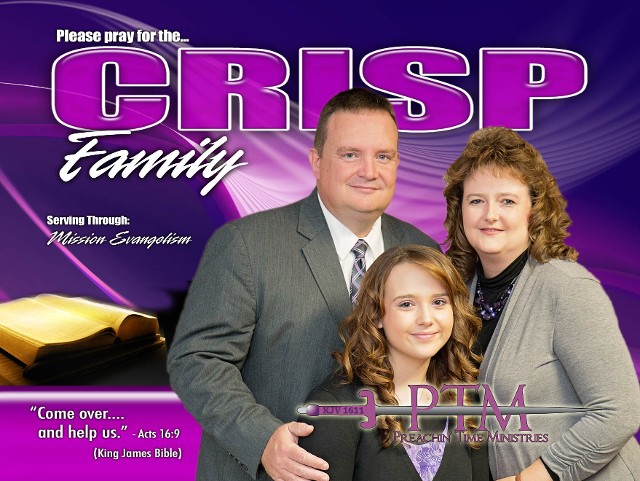 2012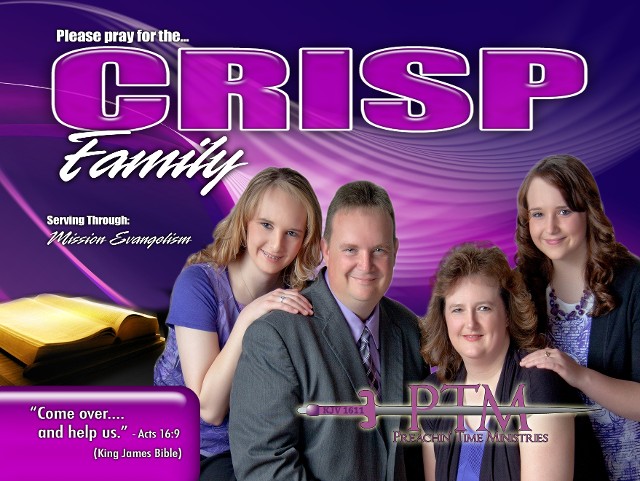 2010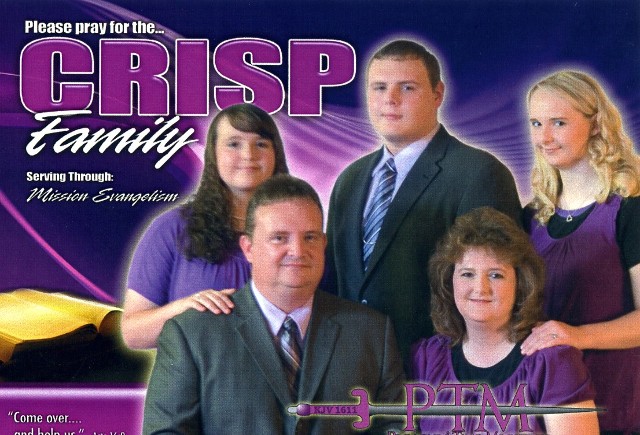 Thank you for visiting our Website;
Keep checking back for changes and updates!
There is a contact page that can be found at the bottom of this page if you would like to contact us!